The Evolution of the Dam and Its Role in Combatting STIs

Dams (oral barriers) are finally getting recognition in the role they can play in preventing the transmissions of sexually transmitted infections. It has taken years of work to get us to this point, but the timing could not be better as we are seeing an uptake in STIs during the COVID lockdown.
It's been a long road
When Pamco started in business 21 years ago, our society had rarely heard of a Dental Dam (other than a latex sheet put into your mouth by your Dentist when filing a tooth). Who would have thought that Dams could have another important use? Pamco focused on condoms and the societal demand and pressures of reducing unintended pregnancies, primarily for youth and young adults. As STIs and AIDs became more prevalent, the pendulum swung towards reducing sexually transmitted infections and disease while still providing contraceptive protection. The advantage of education on condom use naturally helped, not only to reduce unintended pregnancies, but also to encourage safer sex practices to help combat the spread of infections during intercourse.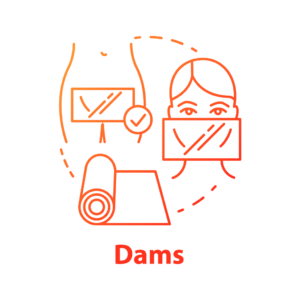 Along came the Dam
Unfortunately, people weren't being educated that many infections can also spread through ORAL SEX. Until there is more awareness of the benefits of using Dams when engaging in oral sex, there will continue to be high rates of infection transmission. It's extremely difficult to believe, that until very recently there has not been a Dam licensed as a medical device in Canada to be used as an Oral Barrier. Health Canada has recently licensed the first and only Dam to be used as an Oral Barrier nationally. While Dental Dams (used for the traditional use in a Dental office) are a Class I risk, Health Canada has designated Oral Barriers as a Class III risk. This basically means that Health Canada has put Dams into a much higher risk category, when used as an Oral Barrier than when used in the traditional sense (at the dentist in one's mouth).
They didn't make it easy at all
Unlike the FDA, Health Canada considers the Dam a higher risk product due to the claim that it can help in the prevention of the spread of infection. The USA (through the FDA) has had a licensed Dam for almost twelve years, it remained uneconomical for a manufacturer to obtain a license for a Class III Dam in Canada as it required so much more costly lab testing and scrutiny, all of which involved an exorbitant amount of capital funds for the Canadian population which has less than ten percent of the US population. Simply put, it was just easier to sell them in the U.S. then in Canada. To get around this, we could only sell Dental Dams as a Class I; ultimately, this meant that the health claims and purpose for use could not be stated on the packaging or promoted on any of its marketing material. In essence, Canadians have largely remained in the dark about this very serious issue which, ironically, is also responsible for the spread of many unintended infections.
It's a problem that everyone wants to change
Most of the National and Global Health Associations have clear mandates by the associated government bodies to largely decrease the spread of sexual infections over the next 5 – 10 years. This includes The World Health Association (WHO), The United Nations (UN), Center for Disease Control (CDC), and Health Canada. Without being able to create awareness, educate the public, and make Dams available for use, these mandates will not be met.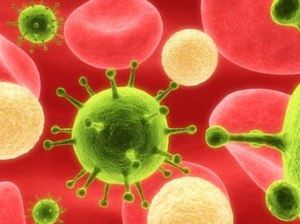 COVID and lockdowns aren't helping
STIs and AIDs are growing at an incredible rate and even more so through COVID. So many infections are asymptomatic (sound familiar)??? So many are ignoring the science by overlooking the facts of how sexually transmitted infections spread and taking the appropriate action. We live in a time where we are focusing on COVID and putting so many other aspects of our health aside. Health is all encompassing and includes our sexual wellbeing!
Pamco is excited to create change
One Dam at a time. It is a monumental task. There is a saying: "How do you eat an elephant? One bite at a time." Pamco is posing another one: "How do we create this change?" Together with you…. One Dam at a time."
Pamco is looking forward to creating change in the following ways:
Creating awareness
Educating all ages
Making dams easily available

Through your local Health Unit. Most Health Units carry Dental Dams. If you don't see them, ask your Health Unit to stock them. There are Government funds available for Health Units to make them available to you at no cost.
On Pamco's Web Site. Purchase your retail pack of Dams today!
And that's not all we're doing
Pamco will soon make a big splash in the Sexual Wellness Category, and, as we say, the "DAM" world! Stay tuned for this exciting news! We need your help! We can't do it alone. We have a mission, we just need your efforts to focus on the cause. If we ALL do our part to help create awareness, educate, and use DAMS we can make a difference. Ask us how you can help! Join our mission!
SPREAD THE WORD; NOT THE INFECTION!